Community Lake
Community Lake, British Columbia
Check out the interactive Southern Interior Weather Map - Google Maps
---
Custom Search
---
General Information
Community Lake, B.C. is a higher elevation lake in the general proximity of Sun Peaks Resort although you must follow road signs leading toward Knouff Lake & Knouff Lake Resort.
Community Lake is a smaller lake and fairly shallow which often makes for good fly fishing.
---
Left - Community Lake Recreation Site. A typical B.C. Forest Service sign for this type of campground facility.

Below - Large turn-round and parking area at lake.
---
Location and Access
Travel approximately 8 kilometers up the Sun Peaks Road from the turn-off at Heffley Creek on Highway 5 North. (Yellowhead Highway). Turn left onto the Knouff Lake Rd. (Knouff Lake Resort Sign). The road is paved up the hill for 1 kilometer then changes to a good gravel road. (There is a small community at Knouff [Sullivan] Lake). This road may have logging trucks hauling on it - be watchful of traffic - and cattle!) Travel 16.5 kilometers and watch for a road and the Community Lake Forest Service Road sign on your right. Go 19.7 kilometers and watch for a 3-way junction. Go straight ahead. You will come to the Community Lake (BC) Recreation Site sign at 22.2 kilometers on your left. The lake is just over the rise.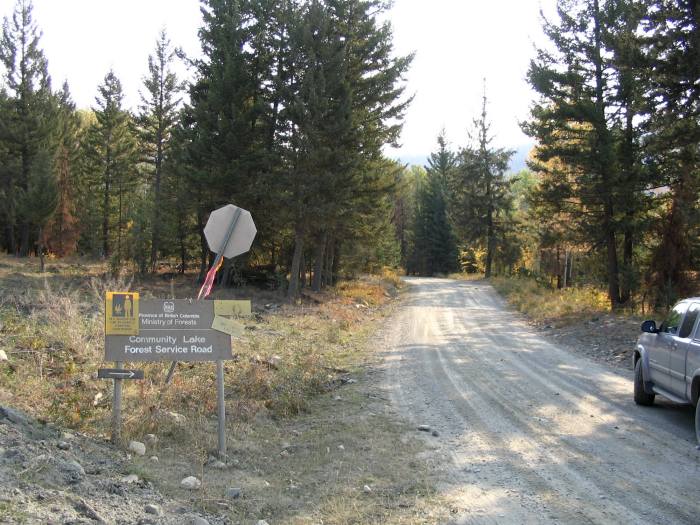 Good gravel road leading to Community Lake
---
Facilities & Services
Boat Launch - Yes (good for boat trailer)

Camping - Yes

Waterfront or Lakeshore Camping - Some sites are a "stone's throw" from the water

Cell Coverage - No

Firepits - Yes

Garbage Collection - No (Please take all garbage home, including pieces of fishing line)

Outhouse - Yes

Picnic Tables - Yes

Resort - No (Knouff Lake Resort is approximately a thirty minute drive away - good gravel road).

Sun Peaks Resort is also nearby.
---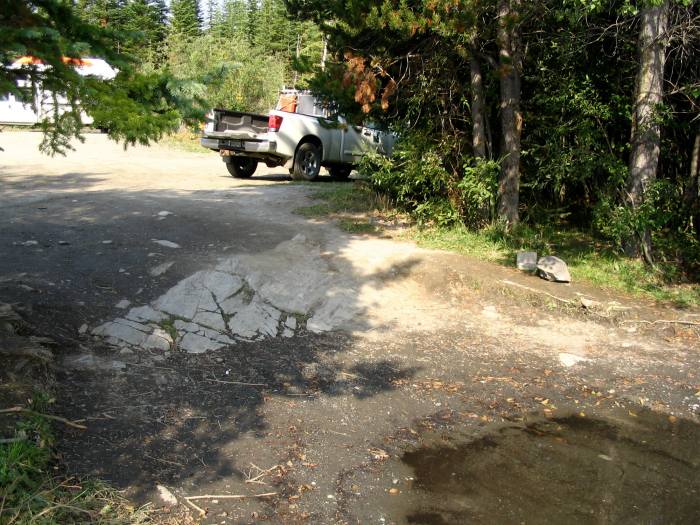 Boat Launch
Boat Launch - This launch is a good one although it could be a bit shallow at certain water levels.

Lake view of boat launch.




Typical table and fire pit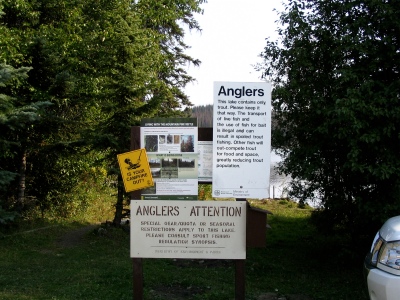 Info sign at campsite - These signs may vary from lake to lake - please read them over for current regulations and information.
---