Knouff Lake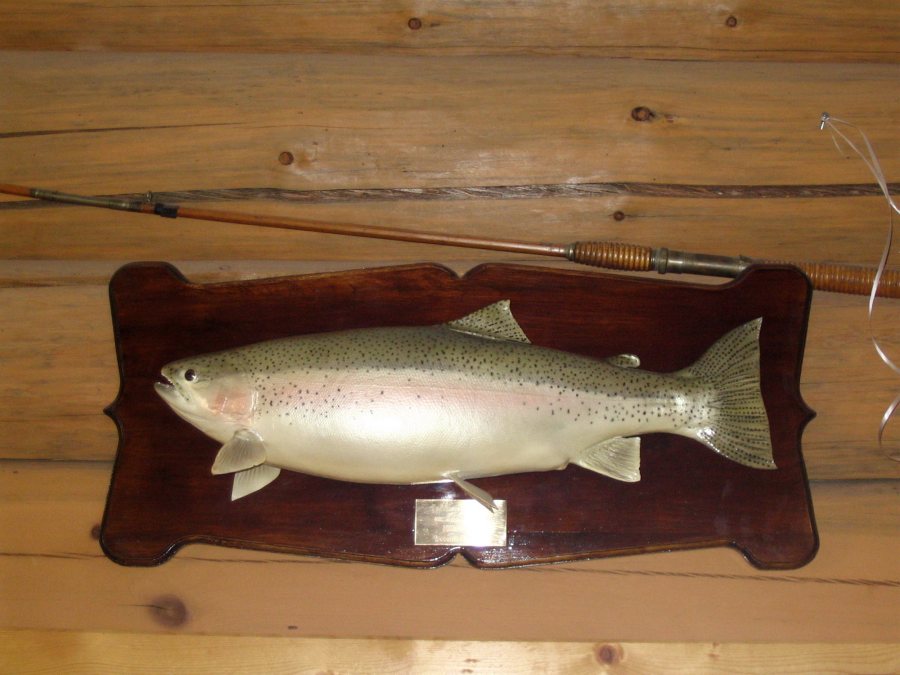 ---
The mounted fish above is at Knouff Lake Resort
---
Custom Search
---
Interactive B.C. Weather Map - Google Maps
---
General Information
There is a small subdivision at the southerly and easterly sides of the lake. Knouff Lake Resort is on the north end of the lake. There are no services such as a store or gas station but Knouff Lake Resort does have a very nice gift shop which is a bit of a general store with groceries and some VERY nice, unique gifts. Even if you were not planning to go to the resort, we suggest you check it out. The whole resort is large and all aspects of it are very well maintained. I have managed a resort and have been a Ministry of Tourism Accommodation Adviser and this resort is right "up there" for clean and friendly.
There is a Forest Service Recreation site along the road on the west side of the lake, quite near the entrance to Knouff Lake Resort.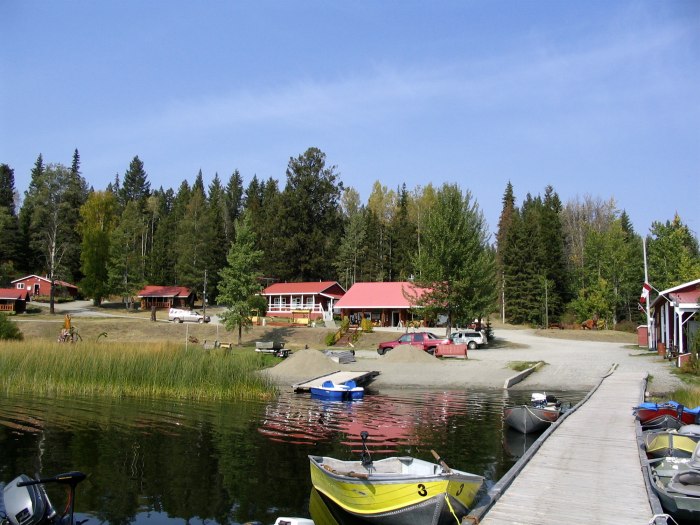 ---
Knouff Lake Resort from their warf
---
Location and Access
Travel north from Kamloops on Highway 5 North. (Yellowhead)(approximately twenty minutes) Watch for signs to Sun Peaks Ski Resort. Turn off the main highway at Heffley Creek (signs to resort) and go up the good paved road approximately 8 km. You will see the Knouff Lake Resort sign on your left. Turn left up the hill and stay on this main road and you will arrive at the small subdivision of Knouff Lake.
You will also note a road leading off to your right, going around to the east side of the lake. This road only leads to another subdivision.
The Forest Service Recreation site is located near the far end of the lake on the west side. You can't miss it. It is a smaller site but seems to be well maintained.
---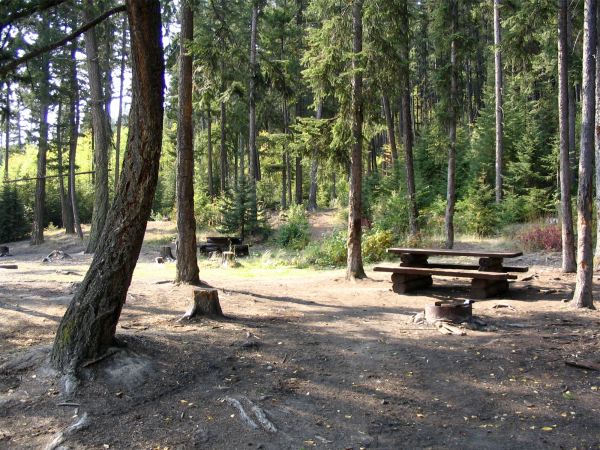 Forest Service Recreation Campsite. Rustic but O.K.
---
Facilities & Services
Boat Launch - Yes (more than one location)

Camping - Yes

Cell Coverage - ??

Firepits - Yes

Garbage Collection - No (Please take all garbage home, including pieces of fishing line)

Outhouse - Yes

Picnic Tables - Yes

Resort - Yes (Knouff Lake Resort is three minutes away)
Resort - Sun Peaks Resort is about 30 min. away.

---
Boat Launch(s)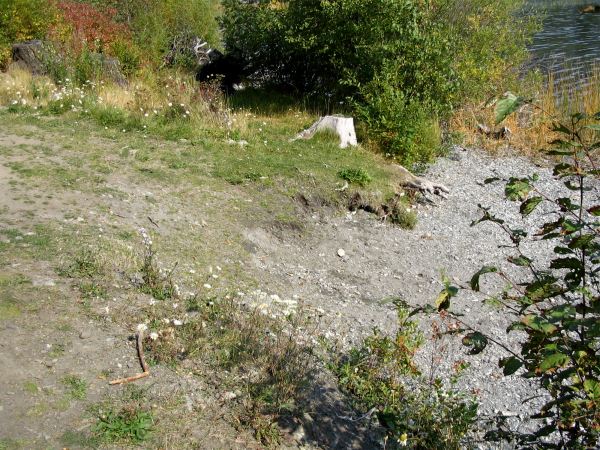 Boat launch at Forest Service Rec. Site. With care one could launch a small boat on a trailer - depending on the water level. Note the drop from the grass area on left to the gravel beach on right.
---
There is a decent boat launch at Doyle Drive but parking is limited so please park well out of the way so as to make room for others. This is probably used more often by the local residents. The boat launch, however, is considerably better than the one at the Forest Service Recreation site. The boat launch there is gravel, and usable for a boat trailer but it does drop off the edge of the "old" road and near the waterline (low water) fairly steeply.
... of course if you stay at the resort you will not only have a good boat launch but also, possibly a wharf to tie up to.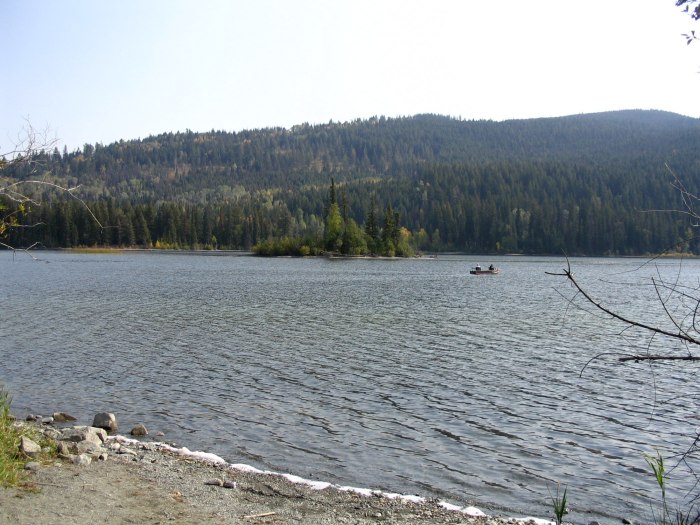 Boat launch at Doyle Drive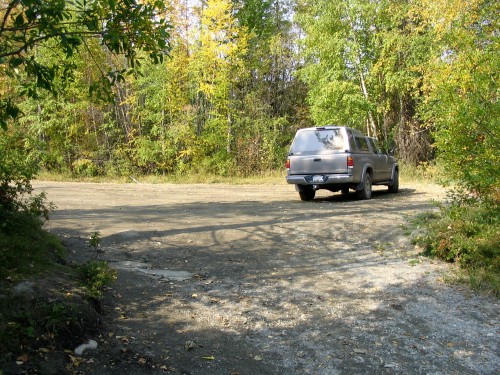 Parking area at boat launch at Doyle Drive
---