Paul Lake
---

View Larger Map

Google Map showing route from Kamloops to the entrance of Paul Lake Provincial Park on north side of Paul Lake. Distance from the junction of Highway #5 Yellowhead and Halston Road is approximately 18 km. (paved)

Sign above is located at "B" on the map.

Lat. 50 45' 7.74" N

Long. 120 6' 21.11" W
---
---
Custom Search
---
General Information
This lake is located approximately twelve (12) miles or nineteen (km) kilometres east, north east of Kamloops.
The lake is fairly deep, over 150' in places and is 4 miles or 6.5 kilometres long, in a narrow valley which runs east and west.
There are year-round homes and seasonal cottages at both ends of the lake. The primary Paul Lake Provincial Park is located on the north easterly shore of the lake. There is also a group campground at the extreme west end of the lake.
This lake has been famous for it's Kamloops Trout fishing, going back even before the 1920s when British Royalty stayed at the old "Echo Lodge". Sadly, no longer existing as it was torn down and replaced by condos.
---
Above - shoreline at Paul Lake Provincial Park picnic site. Facing easterly. (an interesting side note here is that ALL of the sand along this swim area beach was hauled in, one truck load at a time. Hundreds upon hundreds of loads.)

Right - Paul Lake picnic site facing easterly from parking lot.
---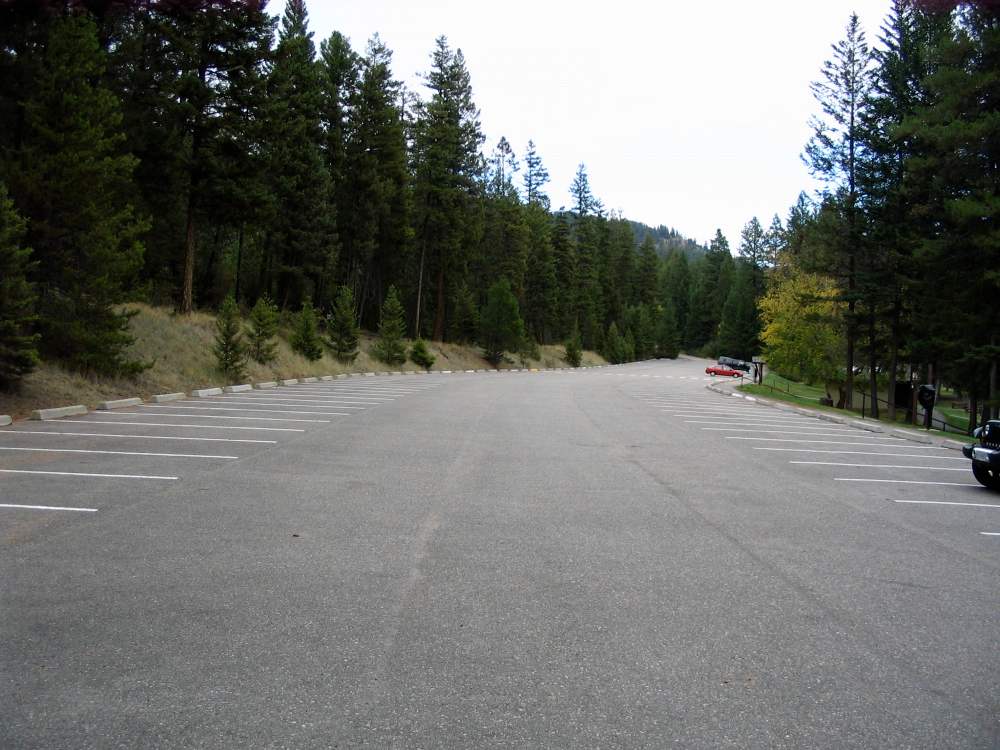 B.C. Parks have done it right as far as parking is concerned. This is a very large lot and there is another level to the left. ... and on a warm summer weekend, especially Sunday's, almost every space is taken.
---
Location & Access
As mentioned above, the lake is approximately 19 km north east of Kamloops. It is best accessed by driving north 5 km on the Yellowhead Highway #5 to a set of lights at a major intersection. The "Halston" junction. Turn right at that intersection and proceed past the Husky service station on your right and carry on straight up the hill. After less than ten minutes the windy road "breaks" out into an open valley of bunchgrass and sagebrush. Continue along until you come to another intersection.
9.5 km "Cold Creek" to the left. Paul Lake to the right. TURN RIGHT to go to Paul Lake, Pinantan Lake and beyond.
2.1 km further, near the top of the hill you will come to another intersection. If you turn right you will go another 2 km and arrive at the dam (which you drive over) at the west end of Paul Lake where the group campsite is. This is also the same road one would take to go to Harper Mountain Ski Lodge. This end of the lake is where the condos now are and it is the end of the lake that had the original summer, fishing type of cottages. If you proceed easterly on this road along the lakeshore you will come to a loop which brings you around and heads you back out. At the end of that loops is a Provincial Picnic site. There is ample parking but the lakeshore is not so nice for swimming and it is on the shady side of the lake. This picnic area used to be the original provincial campground back in the 1950's and 60's.
Lets go back to the place where you first came to the lake at the dam. On the lake side of the dam you will see a small parking area and a place where you could launch a belly-boat or canoe / kayak. A person used to be able to carefully back a small boat trailer in here but the B.C. Parks (we believe, in association with the Paul Lake Community Association) has put a concrete barrier up so as to block boat trailers.) (... and we do not agree with this action)
___________________________________________________
Now, "go back" to where you first turned to the right to go to Paul Lake, when you were coming up the hill from Kamloops. When you get to this intersection, turn right again, and head on up the hill.
You travel approximately another six (6 km) kilometres to the Paul Lake Provincial Park gate. The camping area is on your right and it is a very long walk from any campsite to go down to the lakeshore. The boat launch is approximately 1.6 km through the park and down the hill to the lake.
There is an excellent public swim and picnic area at the lakeshore. ... and generally lots of parking.
The boat launch is another story, as, again, it appears that B.C. Parks,  has also blocked off this launch area!  It never used to be blocked, but it is now!  You can launch any watercraft that you can carry over the concrete barrier.
We would like to suggest that if you wish to be able to fish Paul Lake with your "trailered" 12 - 14 or so foot fishing boat that you contact your local B.C. Parks folks or you elected MLA to discuss this further.
The people living at Paul Lake did not convince B.C. Parks to block this boat ramp to boat trailer access.
---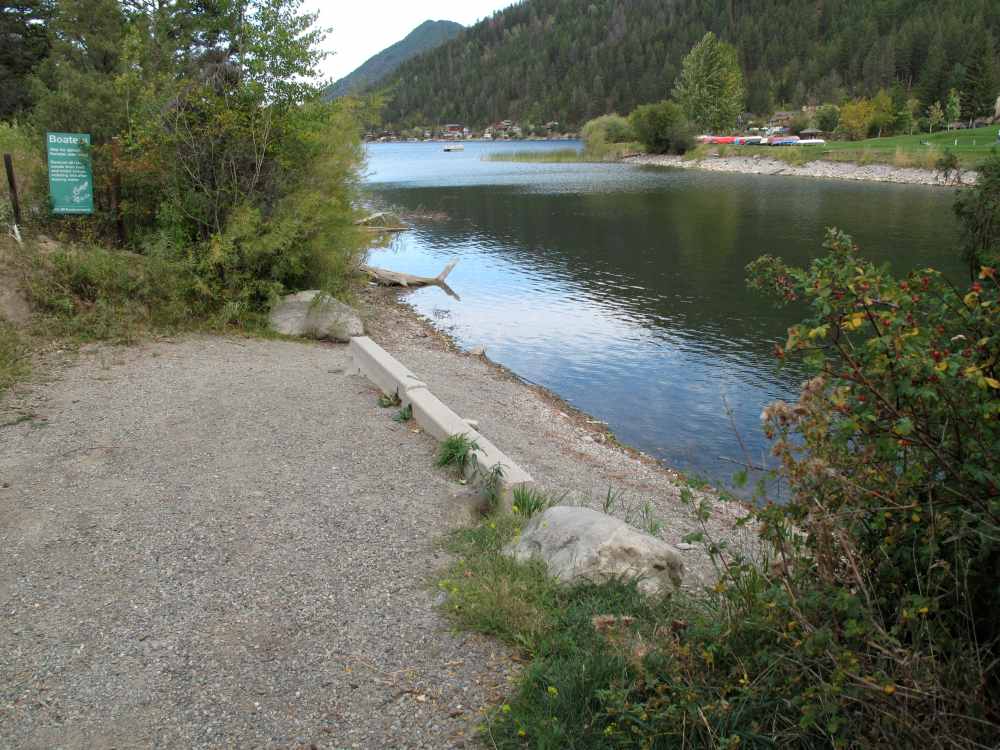 West end boat launch near the dam. This used to be a decent boat launch site. Pick-up trucks with self loaders, and even small boat trailers could easily access the lake. Note the large, local pontoon boat on the water, in the distance.
---
Facilities & Services
As in most B.C. Provincial Campgrounds there are the following;
camping / RV - Yes, most sites are smaller but nicely secluded and private from each other

Boat Launch - Limited! You must be able to physically carry your boat across the concrete barrier(s).

Fire-pits, Yes, in campground 

Outhouses - Yes, and flush central washrooms also

Telephone Booth - Yes

Cell phone coverage - Don't count on it at all

Garbage collection - Yes

Picnic Tables - Yes

Swim area - Yes

Resort - no - (there is a nice resort on Pinantan Lake)

Store - no (there is a small store at Pinantan Lake which is 10 minutes away

Hiking Trails - Yes, there is an excellent trail that leads to the top of "Gibralter Rock" which is a very large and expansive, unique rock formation on the N. Shore of the lake.
---
Boat Launch(s)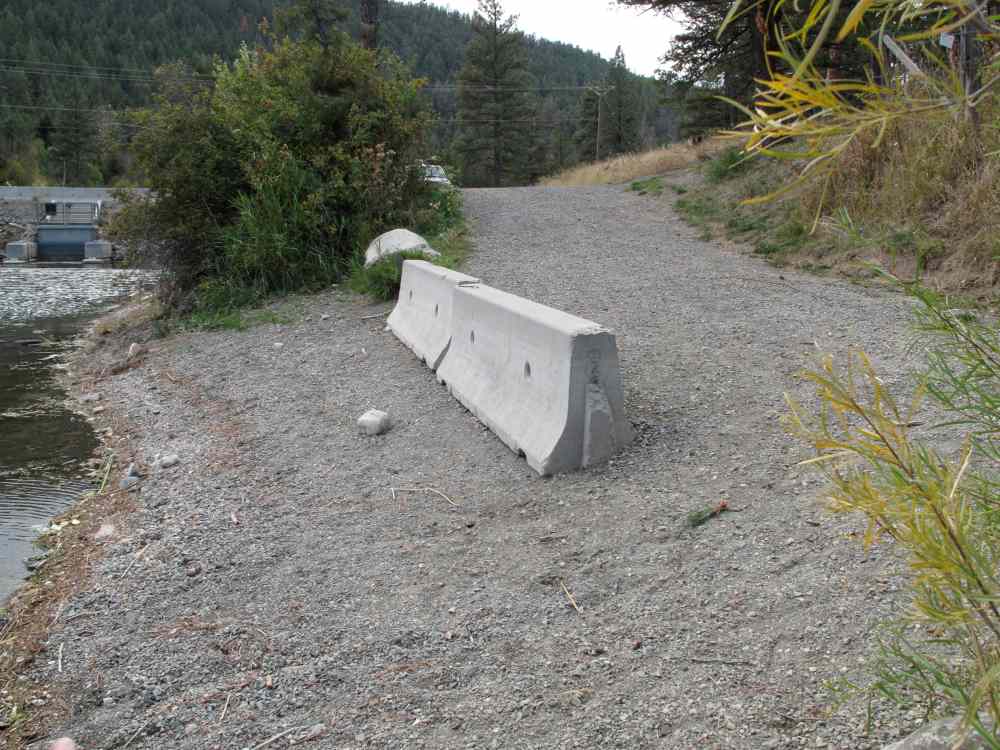 Above and Below - West end boat launch with concrete barriers
---
---
Below - Boat Launch at the east end, B.C. Provincial campground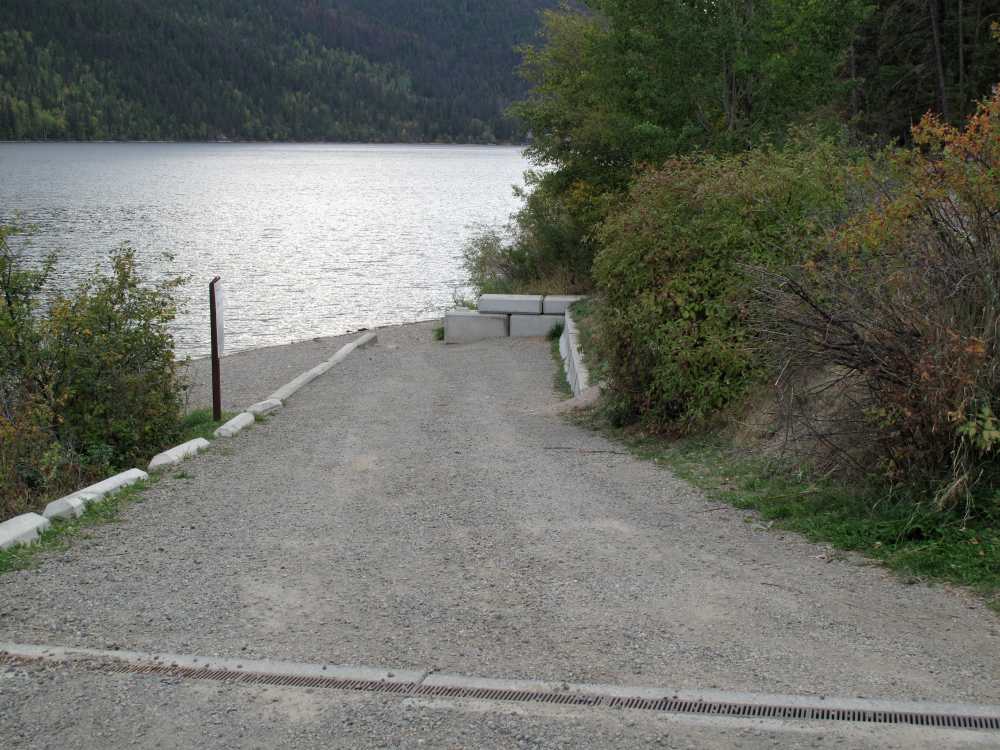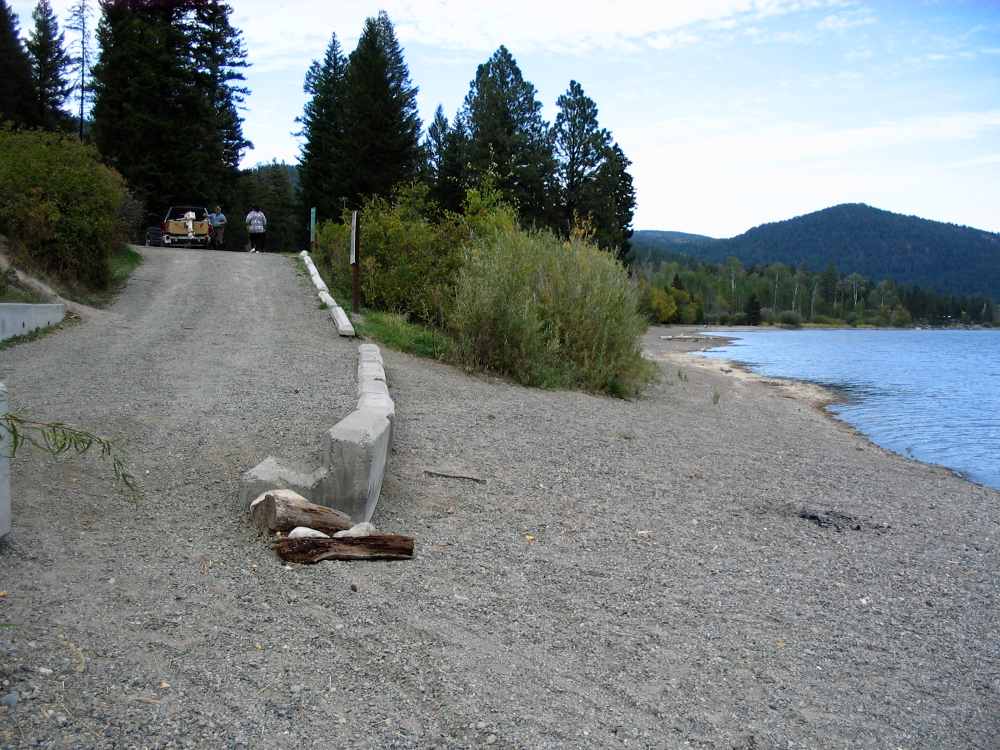 Above - Looking up the boat launch in the Provincial Park. Note how in desperation the boater (with only a small fishing boat on a trailer) got creative and used blocks of driftwood to run the trailer over. Some minor damage was done in the process.
---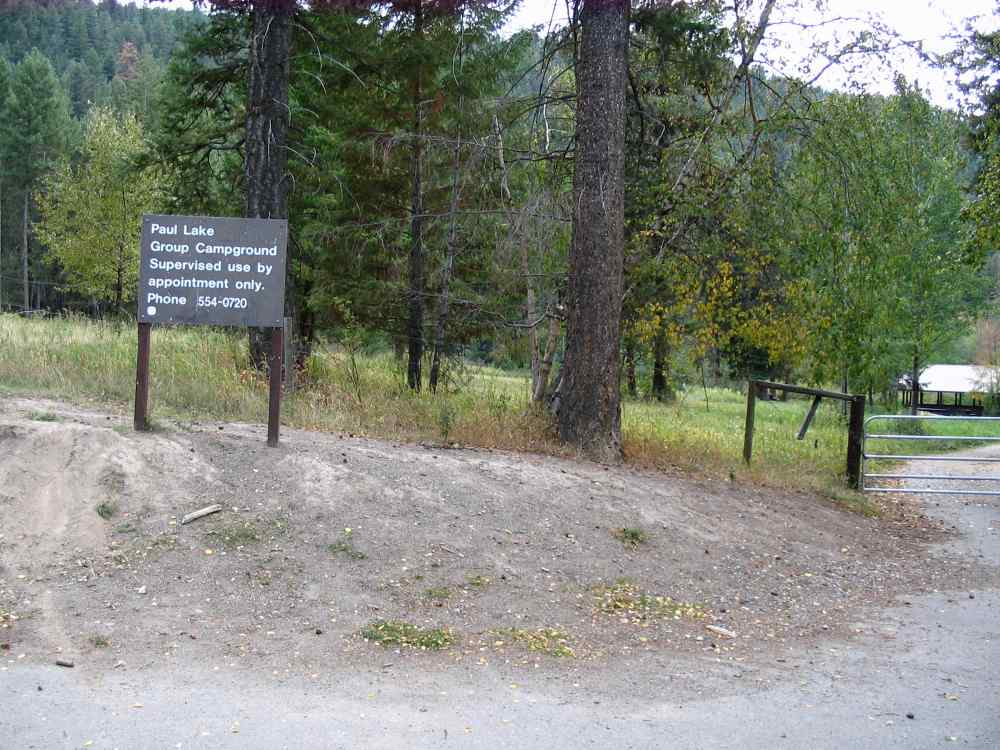 Above - Group area reservations - number on sign is (250) 554-0720
Group area parking lot. This is located just across the road/dam from the west end boat launch and is where you should park your vehicle after launching your boat - unless of course the group site is being used - which does not seem to be very often.
---
---