Paska Lake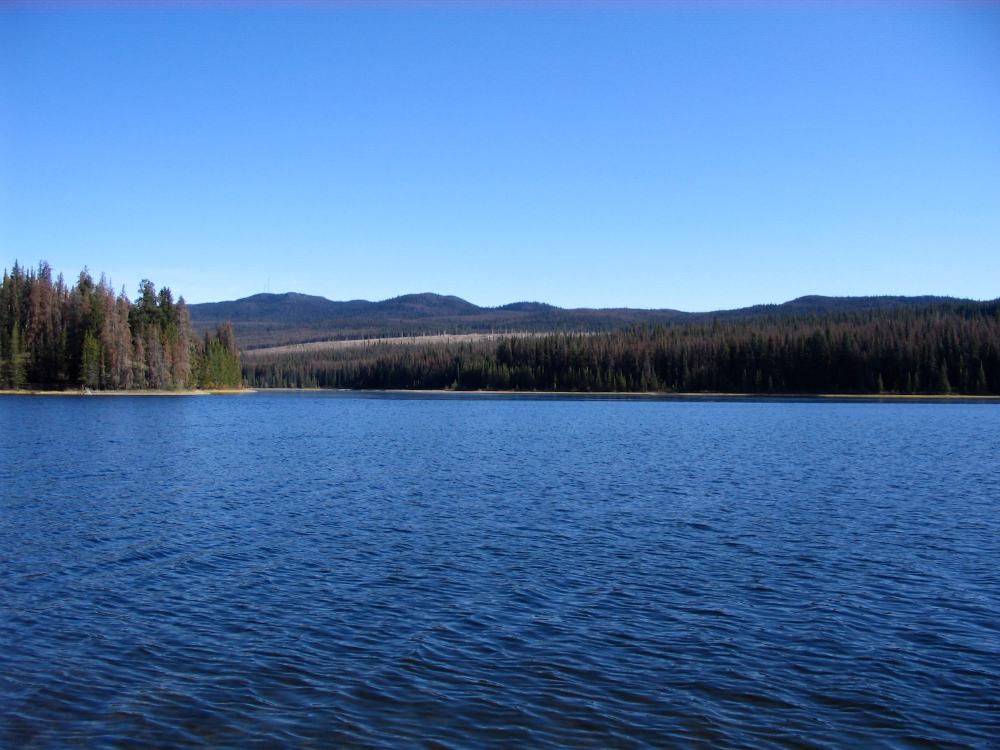 ---
Interactive B.C. Weather Map - Google Maps
---
Custom Search
---
General Information
Paska Lake is a higher elevation lake (427 m) located between Lac Le Jeune and Logan Lake. The lake is on the small side but has good fly fishing opportunities for the angler.
This campground can be quite busy on weekends.
---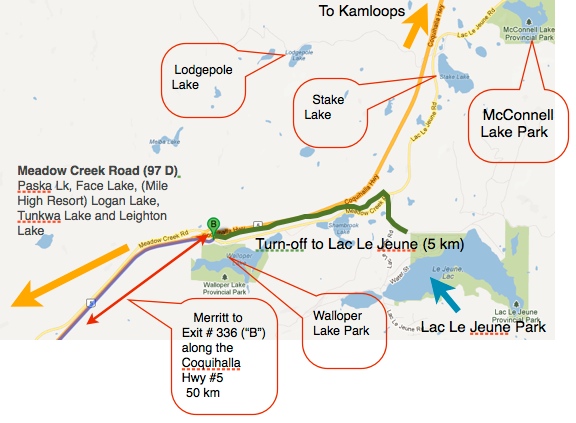 ---
Location & Access
Lat. 50 31'45.02" N / Long. 120 39'13.66" W
This lake is easily accessed with any type of vehicle. A paved road goes right past the campground.
Driving from the Kamloops direction, you go approximately 27 km along the main, Coquhalla Freeway toward Merritt, B.C. Turn off to the right at Exit #366. (Lac Le Jeune / Logan Lake Exit)
Proceed along the main, paved road toward Logan Lake for approximately 8 km. Look for a turn and sign on your right. The most prominent sign is "Mile High Resort" which is on the same road.
Proceed 9 km and you will see the Paska Lake campground sign and lake on your right.
---
Left - This is an easy to spot information sign at the entrance to the Paska Lake Campsite.

Below Left - The campsite as you begin to drive down into it.
---
Facilities & Services
Boat Launch - Yes (a good solid bottom for boat trailer, etc.)

Camping / RVs - Yes, several sites.

There are some waterfront sites and many on a hillside slope - all with good

lake view.
Cell Phone coverage - don't count on it. You can almost see the cell tower and with the newer cell phones you may receive a signal. We did not.
Firepits - Yes
Tables - No
Outhouses - Yes, at least one was wheelchair accessible
Resort - No, however Mile High Resort is .2 km away on Face Lake. This is a full service resort. They have cabin and boat rentals, RV sites, etc. (note; they do not permit dogs as they are very interested in preserving the integrity of the wildlife in the area)
---
Boat Launch
This is a good boat launch. Good solid gravel bottom and there is decent space for turning and parking.
---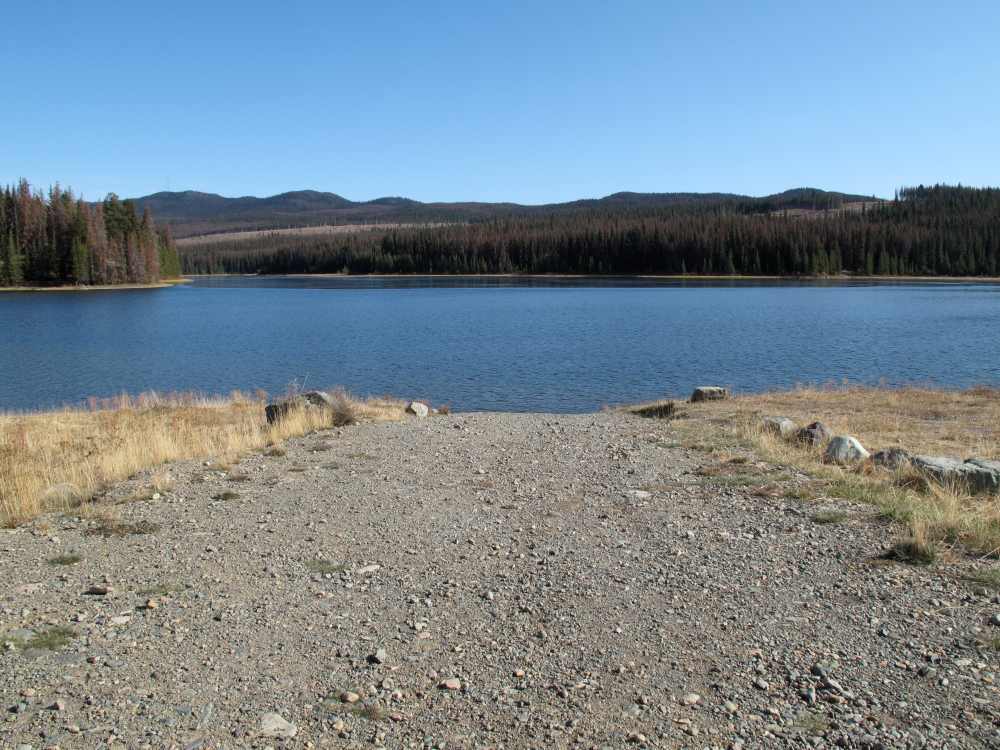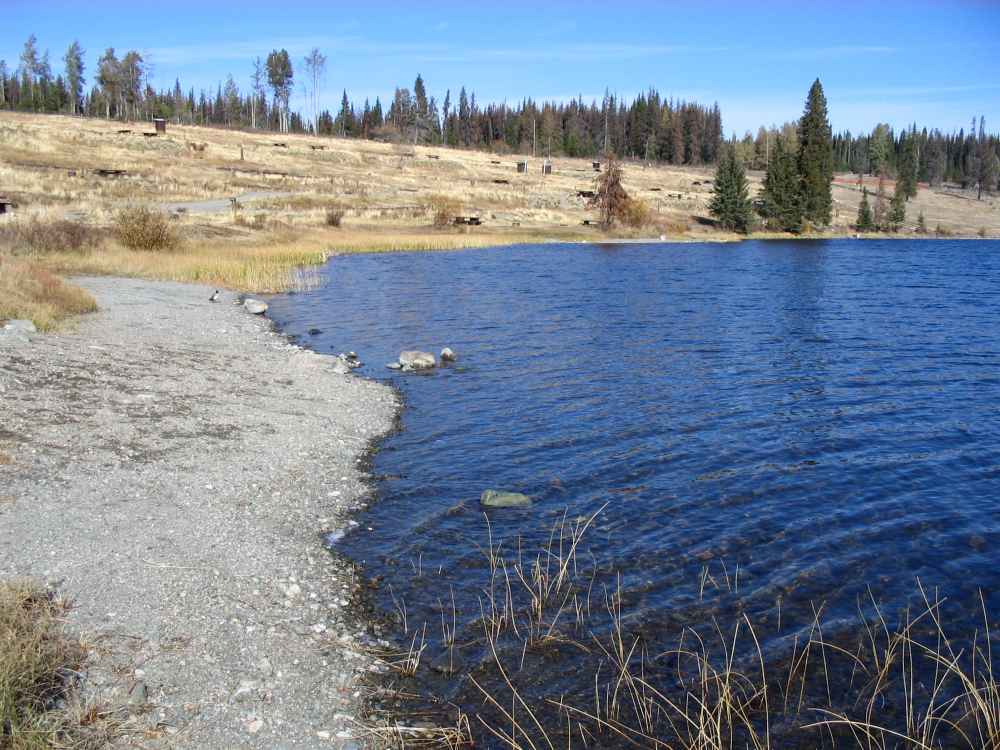 Above - You can also see lower and higher campsites on the hillside. The whole campground is open.
Solid gravel bottom and clear water

Well signed campground and launch site

Left - Parking near the boat launch.
---
---