McGillivray Lake

Interactive B.C. Weather Map - Google Maps
---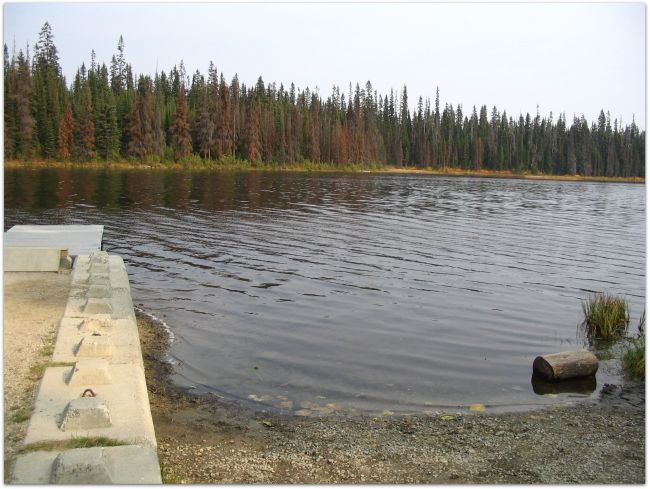 Boat Launch and Dock
General Information

McGillivray Lake is a higher elevation lake. (approximately 1400 m / 4600 ft) This can make it a good choice to fish even in July and August when it can be so hot in the valley bottoms around Kamloops.

The lake is not large but it does have a couple of islands and fishing can be quite good at times. There are lots of shoals and some nasty rocks under the surface so a boat must be cautious.
---
Location and Access

There are two routes into McGillivray. The more common way in is to drive north from Kamloops on Highway 5 (Yellowhead) to Heffley Creek and follow all signs to the Sun Peaks resort area. This is approximately 34 km. Stay on the main paved road and drive though the resort complex on Creekside Way. Turn right on Village Way and left on Sun Peaks Road. You are now going northerly up a hill. Watch for a gravel road leading off on your right - and watch for signs.
The other route to the lake is via Neskonlith Lake which is accessed from Chase, B.C. it may be a shorter distance to the lake but the road is considerably rougher - and you could meet a logging truck on this road. The road also travels through a large area of old fire burn which could result in dead trees falling across the road.

NOTE
There is considerable road and building construction ongoing and this road system may change from time to time. It will not be blocked, but if you see some construction workers nearby, don't by shy about asking for some directions.

There are small signs along the way. Some mountain bike rental and other outdoor guiding type of companies use this route to McGillivray Lake so it is usually fairly clearly marked out.

When you come to a main fork in the road, turn right and continue to watch for small signs. At approximately 40 km (from the Sun Peaks turn off at Highway 5) watch for a Forest Service Recreation sign pointing to Morrisey Lake. (There was also a "marker board" #20 at that turn-off) (don't turn down there) Carry on to the next left (.1 km) to the McGillivray Lake recreation site and Sun Peak's ski lodge outpost cabin.



---
Looking up from Boat Launch to the camping area. Note the corner of the Day Lodge or Outpost Lodge in the extreme upper right corner.
---
Facilities & Services
Boat Launch - Yes (good for boat trailer - may be a bit tough at lower water - Fall)

Camping / RVs - Yes - several units, some O.K.for travel trailers or 5th wheels

Cell Coverage - No

Firepits - Yes

Garbage Collection - No (Please take all garbage home, including pieces of fishing line)

Outhouses - Yes

Picnic Tables - No

Resort - No (Sun Peaks Resort is within a 20 min drive to the west)

Most recreation/camp sites on the smaller fishing lakes are "USER MAINTAINED" or very close to that. (maintenance contractors usually cannot check each lake and campsite on a daily basis) We ALL must look after these precious facilities.

Firewood is usually not available. Please, do not cut nearby trees for firewood.
---
Southerly Rec Site facing out toward the small dock/walkway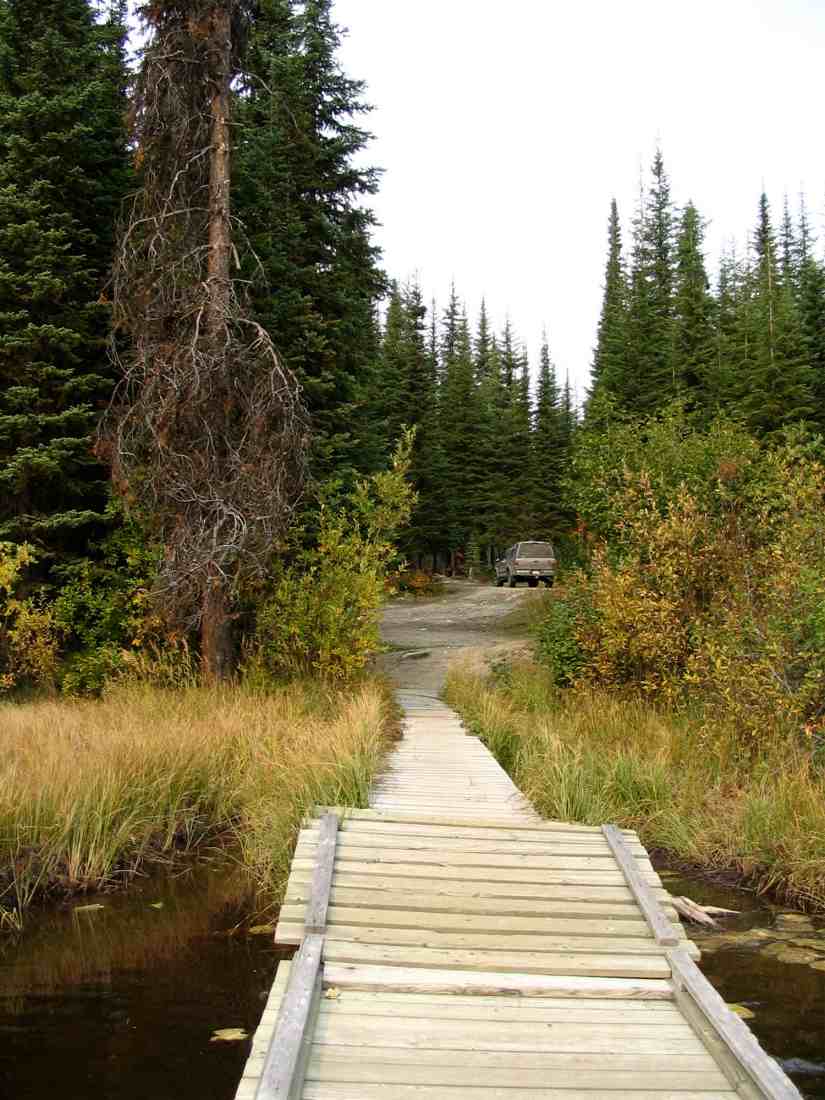 Southerly Rec Site dock access over weeds and very shallow water. No boat trailer launch here.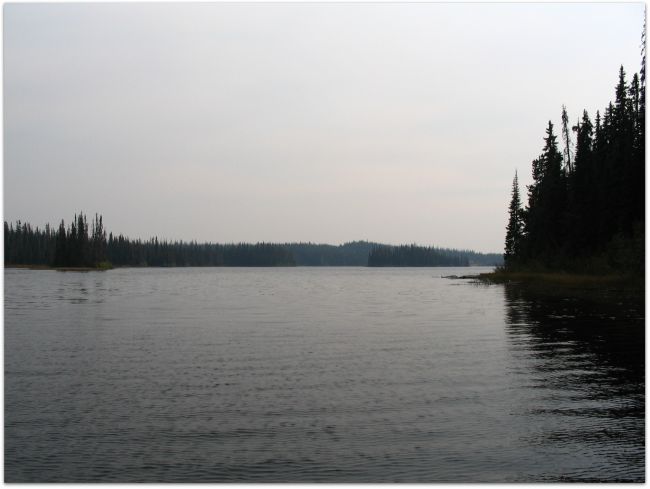 Looking southerly, down the lake from the main dock near the outpost cabin
Sun Peak's Outpost Cabin at McGillivray Lake
---
Custom Search
---