Black Lake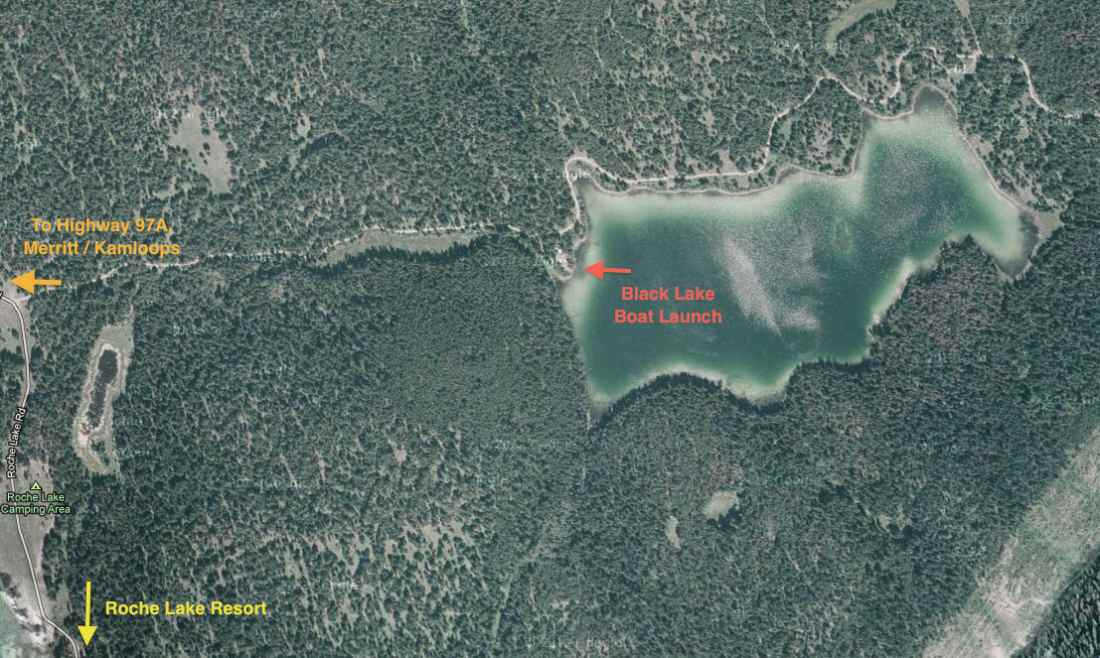 Annotated Google Maps "Photo" above
Check out the interactive Southern Interior Weather Map - Google Maps
---
Custom Search
---
General Information
Black Lake is within the Roche Lake Park system. Although it is small, apparently it can yield some nice trout. This is another very good fly fishing lake.
---
Location and Access
Black Lake is accessed via the main Roche Lake Road which is off the "Old Merritt/Kamloops Highway, 97A. The branch road to Black Lake is left at the sign, "Welcome to Roche Lake Provincial Park". As with most back roads, many are what are referred to as "dry" weather roads. The short access road (.08 km)into Black Lake is certainly one of those roads. (see photo below) There are no steep hills but one must make sure your boat trailer has ample ground clearance. One concern may be that if you are pulling a boat trailer, once you have started in on the road there really are no decent pull-outs. Fingers crossed you don't meet someone who may also be pulling a trailer, coming the other way. A two wheel drive pick-up with high ground clearance or a 4 X 4 are recommended.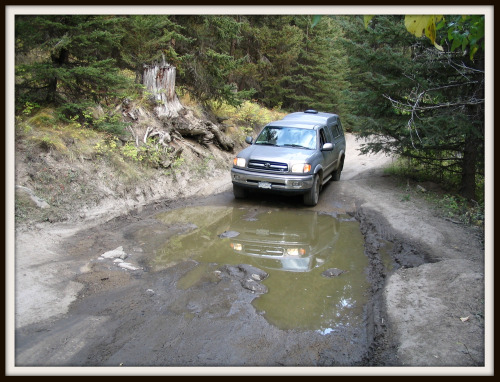 Typical mud hole on the .8 km section of road into Black Lake. Keep in mind there had been no rain for at least three weeks when we took this photo! The holes seemed to have good solid bottoms with no boulders - maybe we were just lucky!
---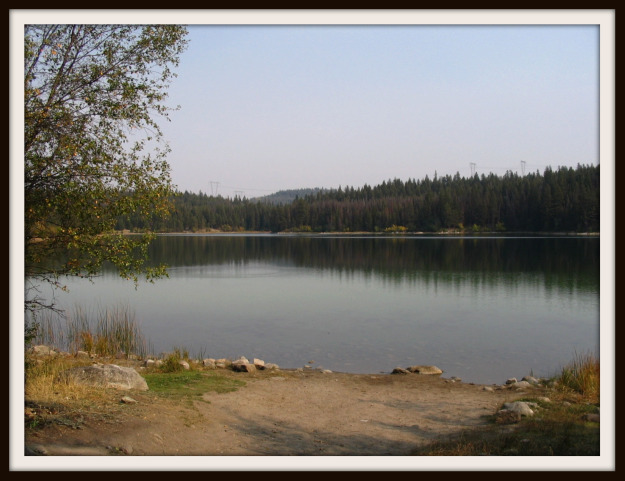 Boat launch at Black Lake
---
Facilities & Services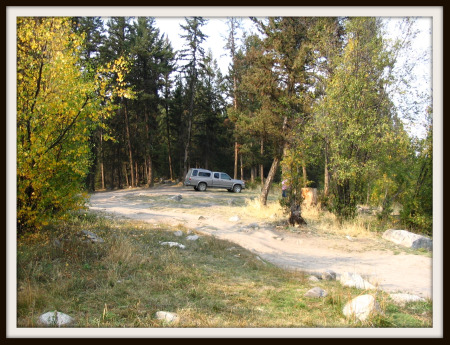 Most recreation/camp sites on the smaller fishing lakes are "USER MAINTAINED". (maintenance contractors usually cannot check each lake and campsite on a daily basis) We ALL must look after these precious facilities. Firewood is usually not available. Please, do not cut nearby trees for firewood.
---